Anti-Aging Treatment in Beverly Hills – Look and Feel Younger
Look and Feel Younger with an Anti-Aging Treatment in Beverly Hills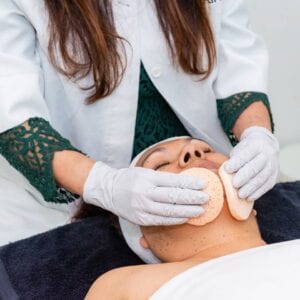 No matter how hard you may try, it can be hard to fight what the environment and time do to your skin. The constant exposure to sunlight, wind, dry air indoors, the chemicals in the foods you eat and the make-up you use, and many other factors can all play a role in taking a toll on how your skin looks and feels. You may find that you have blemishes, age spots, wrinkles, worry lines, and more that make you feel older than you are. You may even have tried over-the-counter products in the past, and spent good money on them, only to have them have little to no effect on you. Instead of feeling frustrated, you can turn to us at Beauty Factory Beverly Hills for help. We can provide you with an anti-aging treatment in Beverly Hills that will have you looking and feeling younger.
Microdermabrasion Treatment Helps
One treatment that we offer involves a microdermabrasion treatment combined with a Clear Glow facial. This treatment starts by exfoliating the skin to get rid of the dead skin cells that can be clogging pores and preventing fresh, new, clean skin from forming. Getting rid of this layer of cells helps to stimulate new growth that will get rid of blemishes, scars, sun damage, and more that all advance the unwanted results of aging. The treatment will leave you feeling revitalized, and with smoother, healthier skin than you have had in a long time.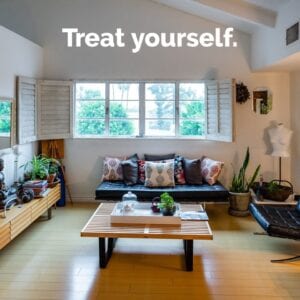 An LED Facial to Fight Aging
Another anti-aging treatment in Beverly Hills that you can receive at our facility makes use of LED devices for treatment. We offer an LED facial that is FDA cleared for treatment. The LED lights use different wavelengths to deliver the results that you want for your skin. The lights stimulate collagen and elastin production to restore the youthful elasticity to your skin that you want. This is a popular treatment for both men and women that wish light therapy that has safe, therapeutic benefits to your skin. You can combine this treatment with a facial for a relaxing, highly effective skincare routine.
Turn Back Aging with Our Help
The anti-aging treatment in Beverly Hills that you can receive from us at Beauty Factory Beverly Hills can help you to turn back the clock and aging and give you the bright, smooth skin you long for. The skin and beauty experts we have at our location will work closely with you to develop the best treatments that can rejuvenate your skin like you never thought possible. You can learn more about our location and the services we offer at our spa in Beverly Hills when you look at the information we have on our website. To contact us to arrange for an initial consultation so we can discuss your skin and potential treatments, you can use the contact form you find on our site, or you can call us directly at (805) 217-7770 and speak with a member of our staff.