Acne Treatment in Los Angeles – Solutions That Work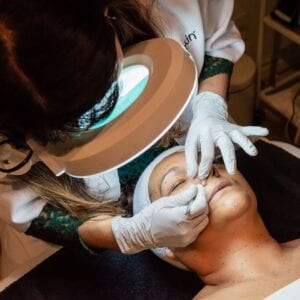 Acne is something that is more than just a typical teenage problem. While millions of teens deal with acne, there are just as many adults that face the same issues each day. Acne as an adult might seem even tougher for you since you it is considered to be a problem adolescents face  or something you thought you were done with once you grew older. Many things can cause acne, from the foods we eat and drink to the products we use on our skin, even invisible chemicals floating in the environment. Today, there seem to be just as many potential treatments as there are causes, and taking the time to find acne treatment in Los Angeles that works well is worth the time you invest in your search.
Treatment That is Safe
With so many products on the market, or different locations and centers promising to have the best solutions, it can be easy for you to get confused about not only what will work well but what is genuinely safe for you to try and use. Many products sold today make use of chemicals and additives that can be harmful to your skin and cause other problems for you. Others have ingredients that can cause allergic reactions that can be dangerous. You want to spend time looking at treatments that are available that use proven methods and safe ingredients, but you also want to make sure that any location you go to is using experienced professionals to assist you.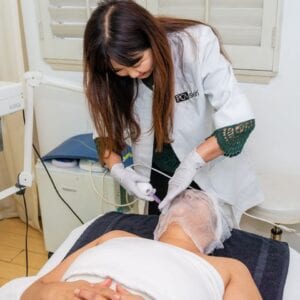 Our Treatment Can Help
Here at Beauty Factory Beverly Hills, we can provide you with an acne treatment in Los Angeles that is safe and effective. Whether you are looking for a facial for your teenager or want therapy for yourself to assist with acne blemishes and scars, we have solutions that will work for you. You can choose from facials, micro-dermabrasion treatments, chemical peels, and other methods that are designed to help give you the deep cleanse that you need that will help clear your skin and re-hydrate it safely to get rid of those dry patches of skin you may have.
Make an Appointment for Acne Treatment in Los Angeles
If you are interested in an acne treatment in Los Angeles to help you with your skin, come to us at Beauty Factory Beverly Hills. We can create customized treatments for you that are designed to help you with the areas you want assistance with the most. We offer more than just a simple facial like you can receive at a spa. When you come to us, you get high-quality treatment from a professional staff that is designed to leave you with healthier, well-balanced skin. To find out more about the services we offer, give us a call. To make an appointment with us for a treatment or a consultation, please call us at (805) 217-7770.